Regular price
Sale price
$9.99
Unit price
per
Sale
Sold out
High Potency Iron: Each Feosol Original tablet contains 65 mg of elemental iron, equivalent to 325 mg of ferrous sulfate, which provides 360% of Daily Value, making it a high potency iron supplement
The Form of Iron Tablets Doctors Often Recommend: Feosol Original contains Ferrous Sulfate, a form of iron supplement widely recommended by doctors
Blood Builder Benefits: Just one Feosol Original Iron Supplement tablet every day helps support red blood cell production, energy, and a healthy immune system*
Easy to Swallow: Feosol's small coated iron tablets are easy to swallow and may be taken with food
Made in USA: Feosol has been a trusted leader and innovator of iron supplements for over 70 years
Ingredients

Amount Per Tablet:

Iron (as Ferrous Sulfate) 65 mg (361% Daily Value)

Other Ingredients:

Lactose, Sorbitol, Hypromellose Crospovidone, Polydextrose, Magnesium Stearate, FD&C blue #1, FD&C yellow #6, Triacetin, Polyethylene Glycol, Titanium Dioxide, Carnuba Wax.

Contains: milk
Recommended Use

One tablet daily or as directed by a physician. Children under 12 years old should consult a physician. Do not exceed recommended dosage.

Warnings: Iron may interfere with absorption of certain antibiotics; these products should not be taken within two hours of each other. Occasional gastrointestinal discomfort (such as nausea) may be minimized by taking iron
with meals. Iron containing products may occasionally cause constipation or diarrhea. If pregnant or nursing, consult a physician before using this product.

Accidental overdose of iron-containing products is a leading cause of fatal poisoning in children under 6. Keep this product out of reach of children. In case of accidental overdose, call a doctor or poison control center immediately.
Allergen Information

Sourced from high-quality ingredients, this gluten free, 65 mg iron supplement has no artificial flavors.

Contains: Milk
Product Information

Feosol Original Iron Supplement - The Feosol brand is recommended iron supplement by pharmacists and a trusted leader and innovator of iron supplements for over 70 years. High potency Feosol Original uses ferrous sulphate, a time tested form of iron. Each Feosol Original small, coated iron tablet contains 65 mg (325 mg Ferrous Sulfate) which provides 361% of Daily Value. Our tablets are for those with an iron deficiency and are vital for red blood cell formation. Our Feosol Original formula is available in a 120 tablet bottle which is a 4 month supply. Made in the USA.
View full details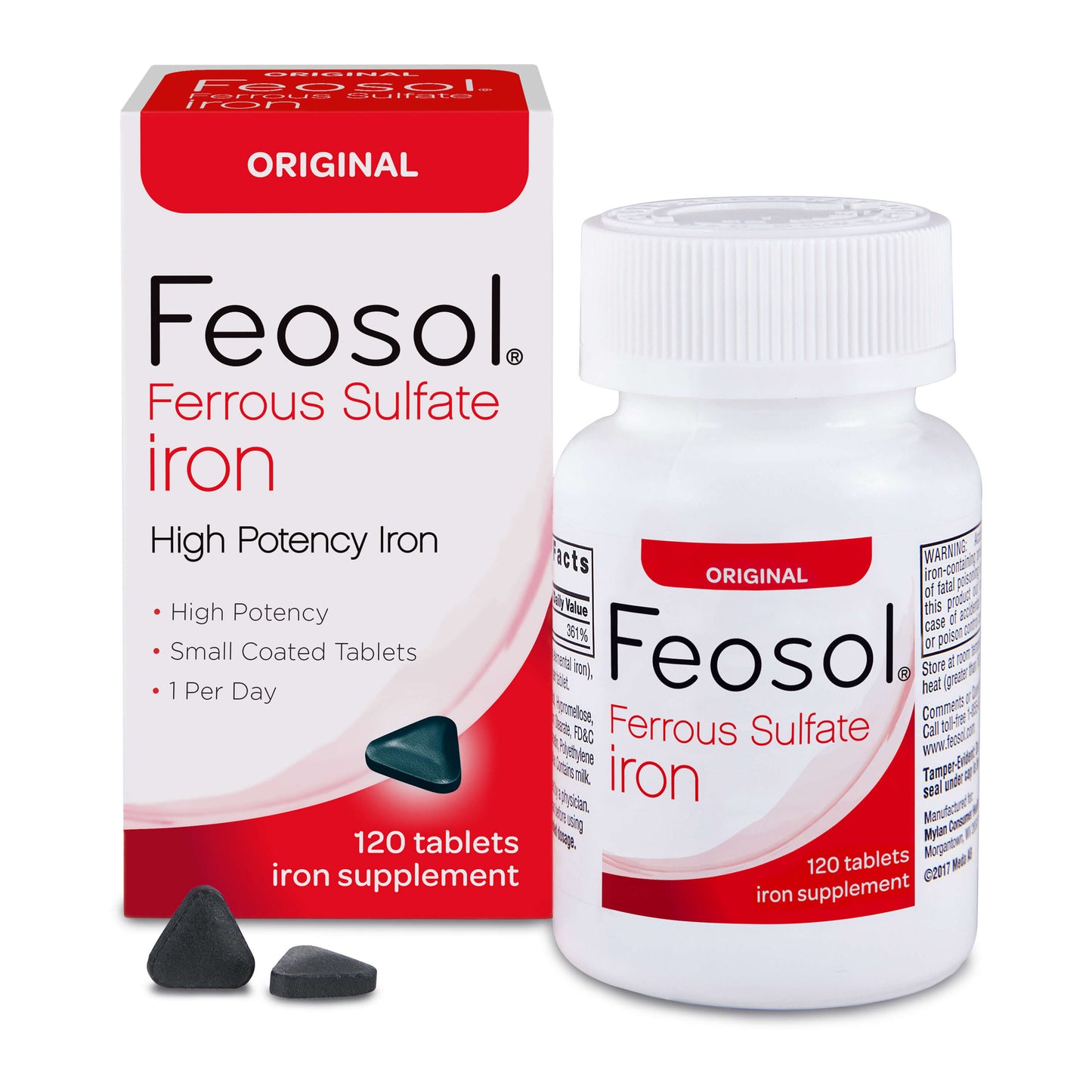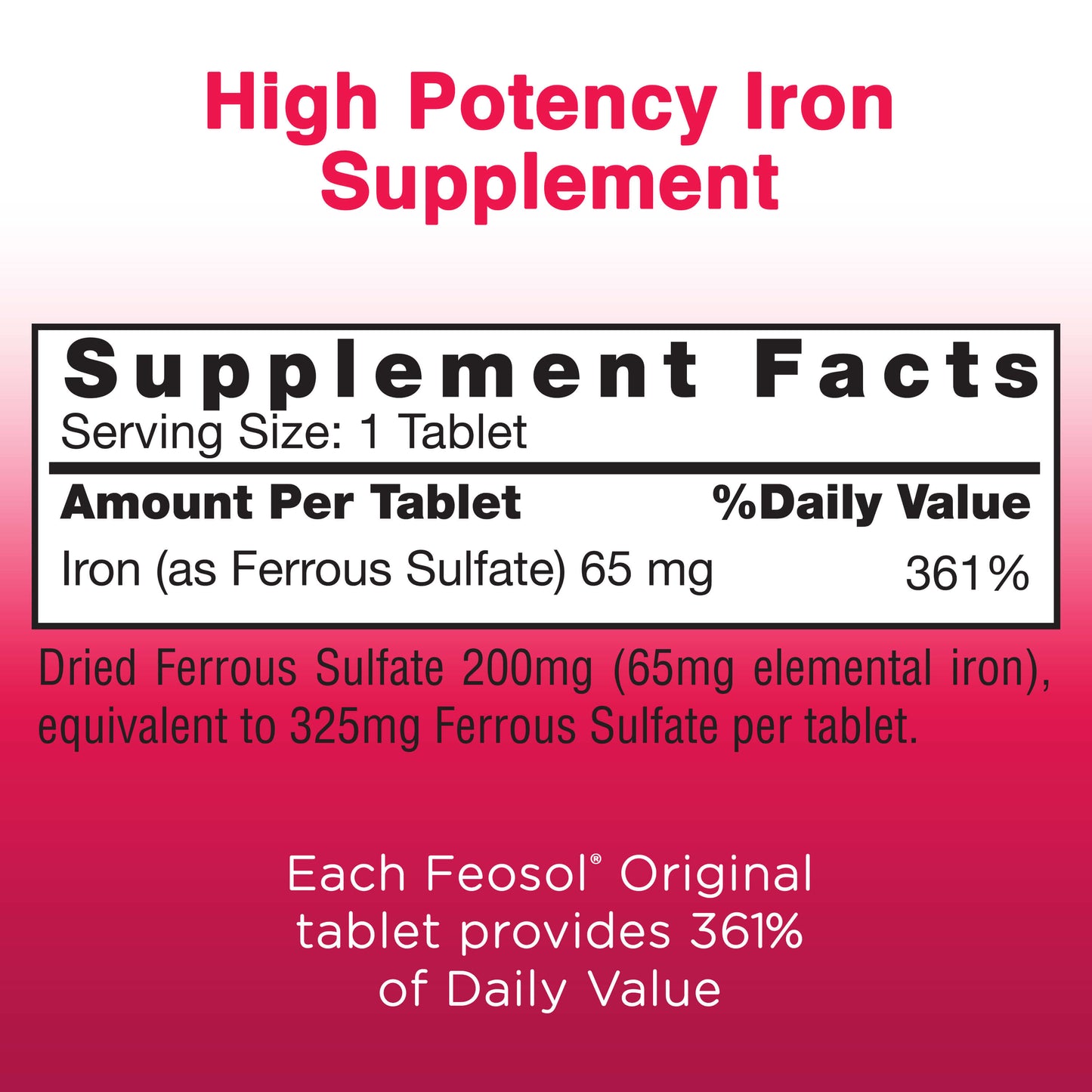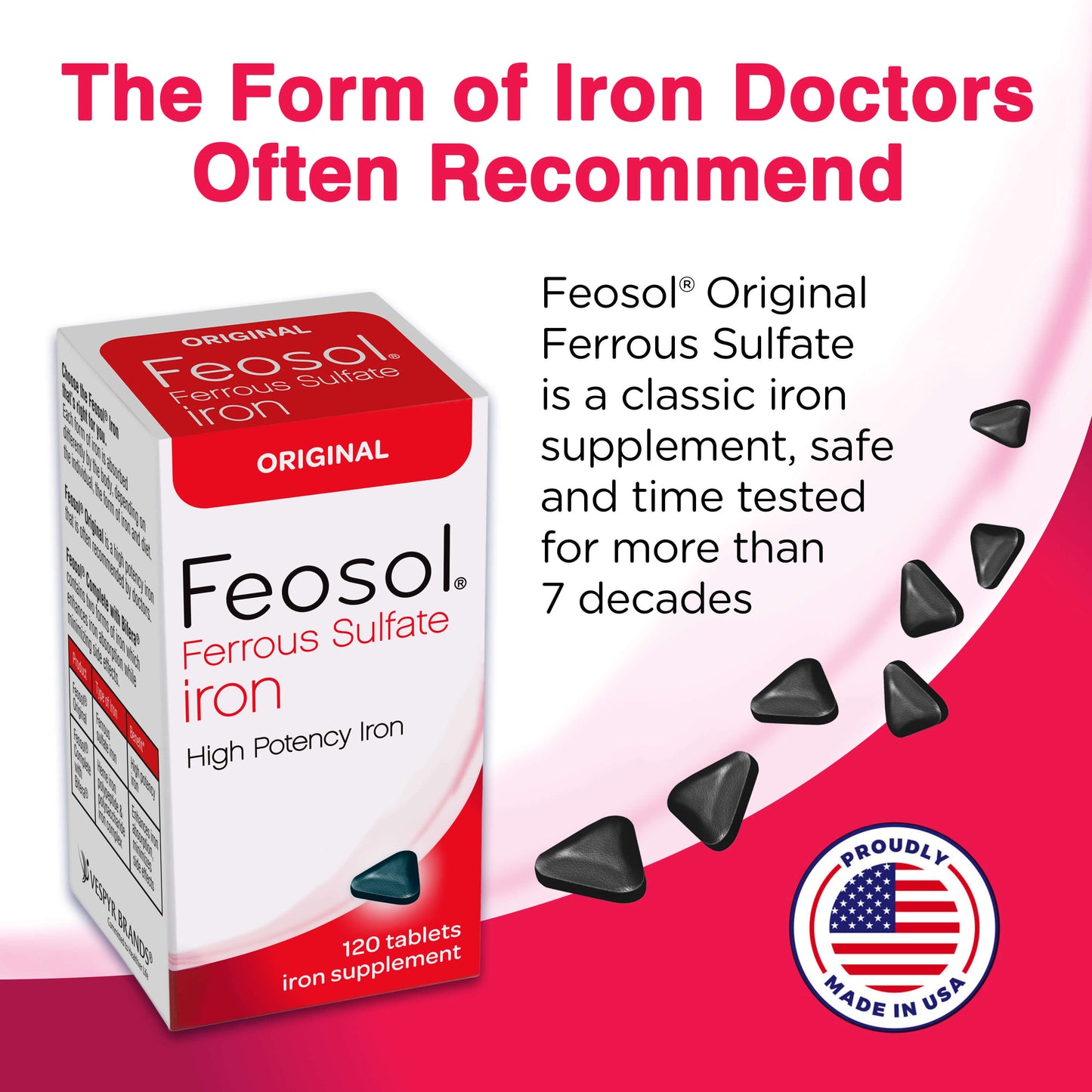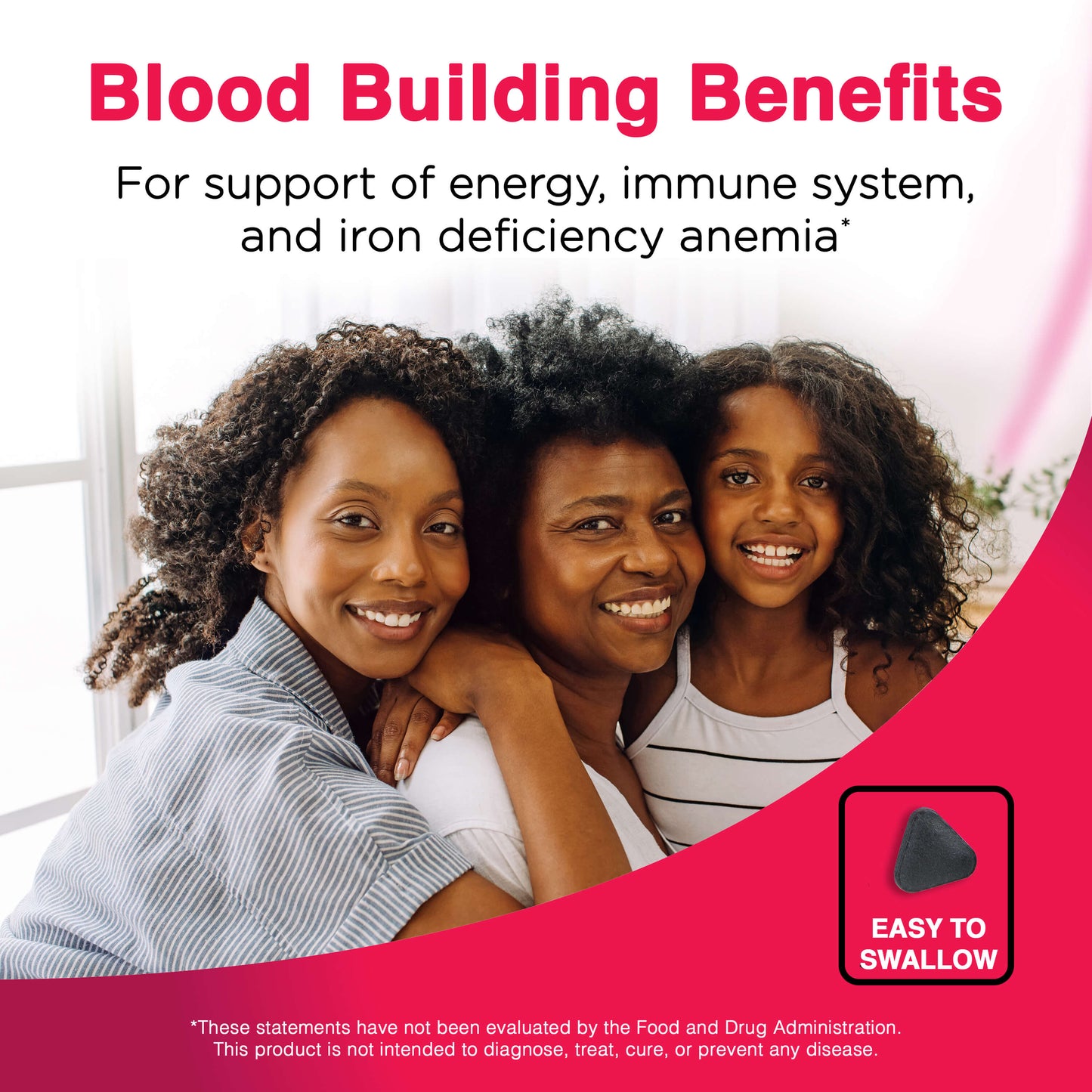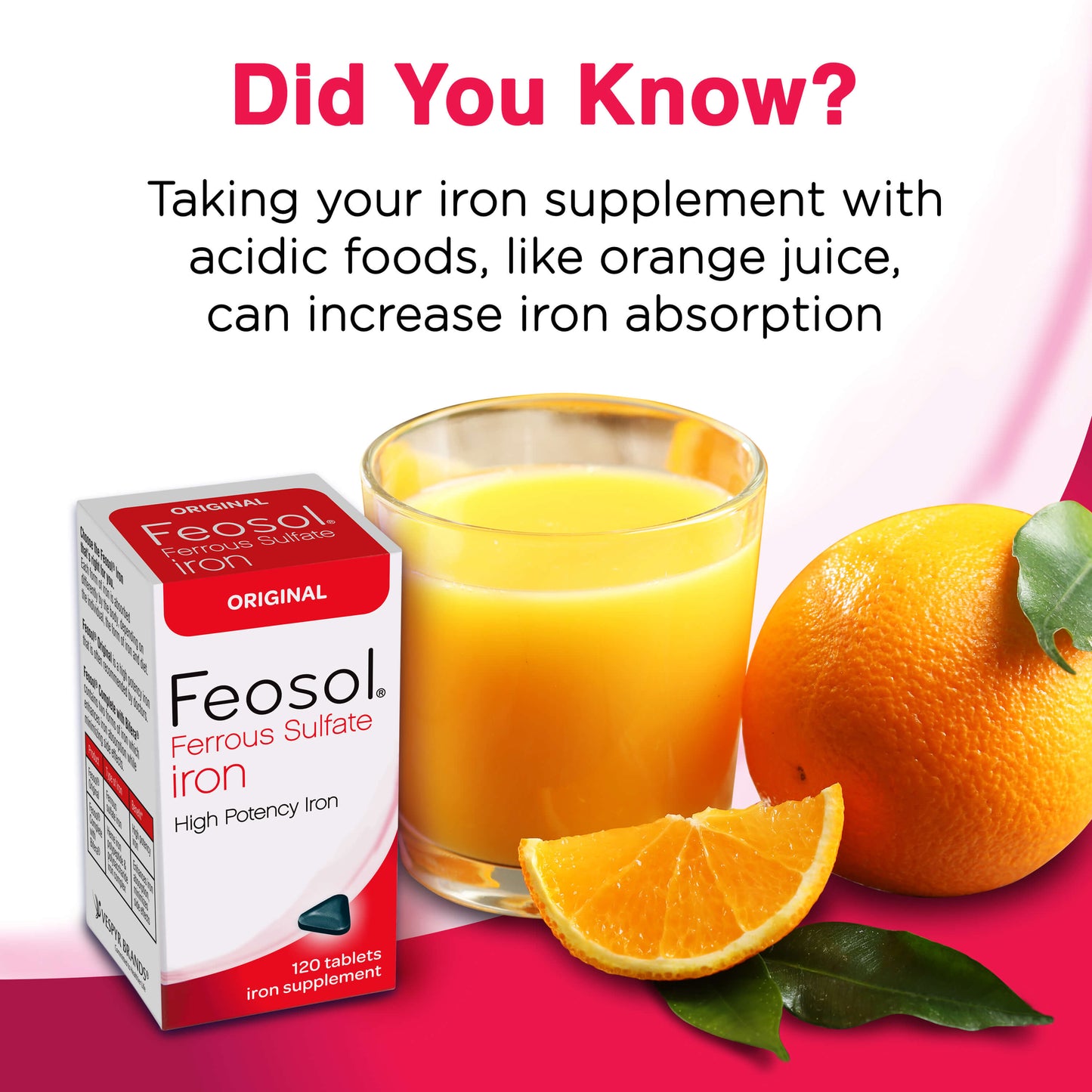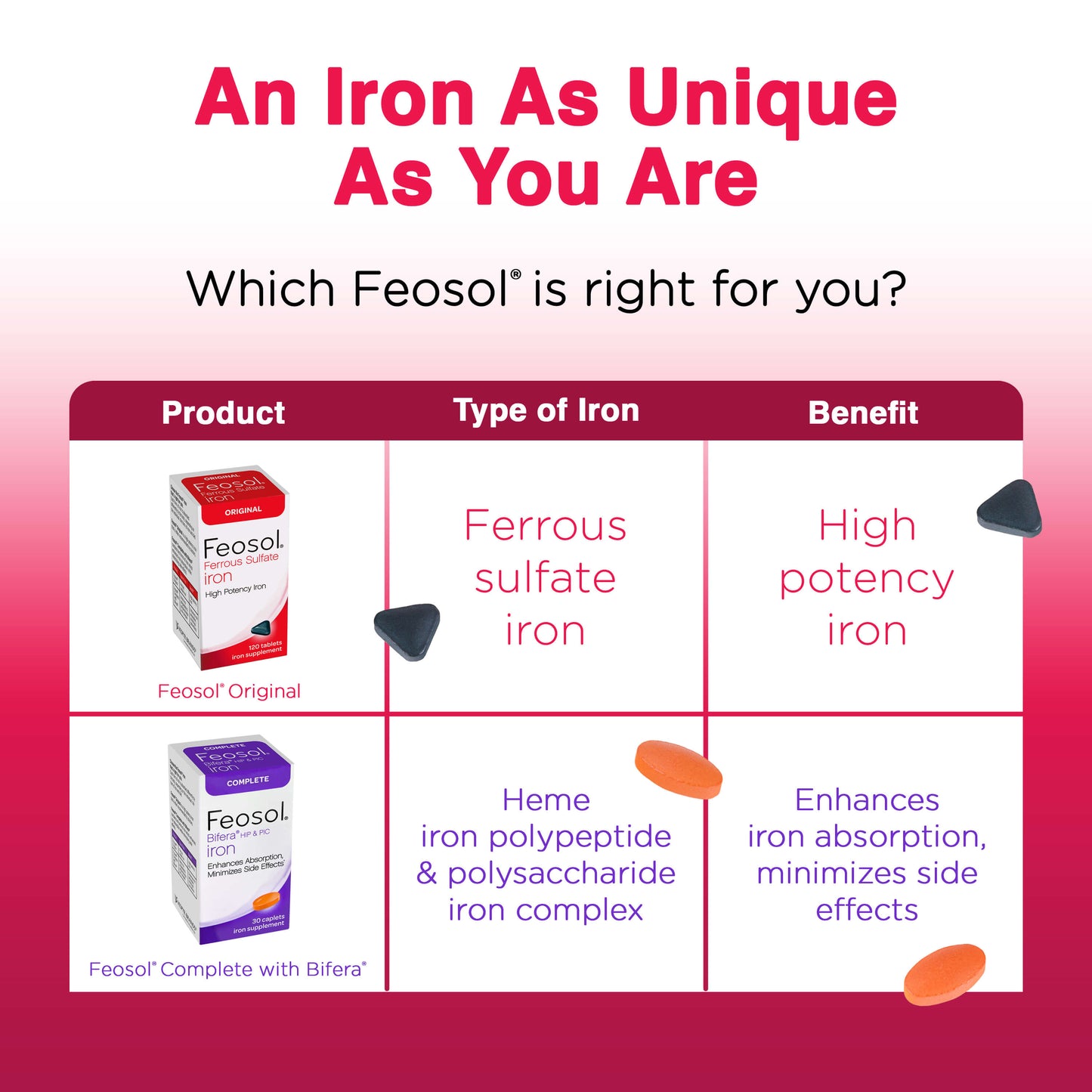 Feosol Original Helps Boost Energy & Support a Healthy Immune System*
Small, easy to swallow, coated tablets. Take once daily to
support red blood cell production*
Gluten-Free

No Artifical Flavors

Made in USA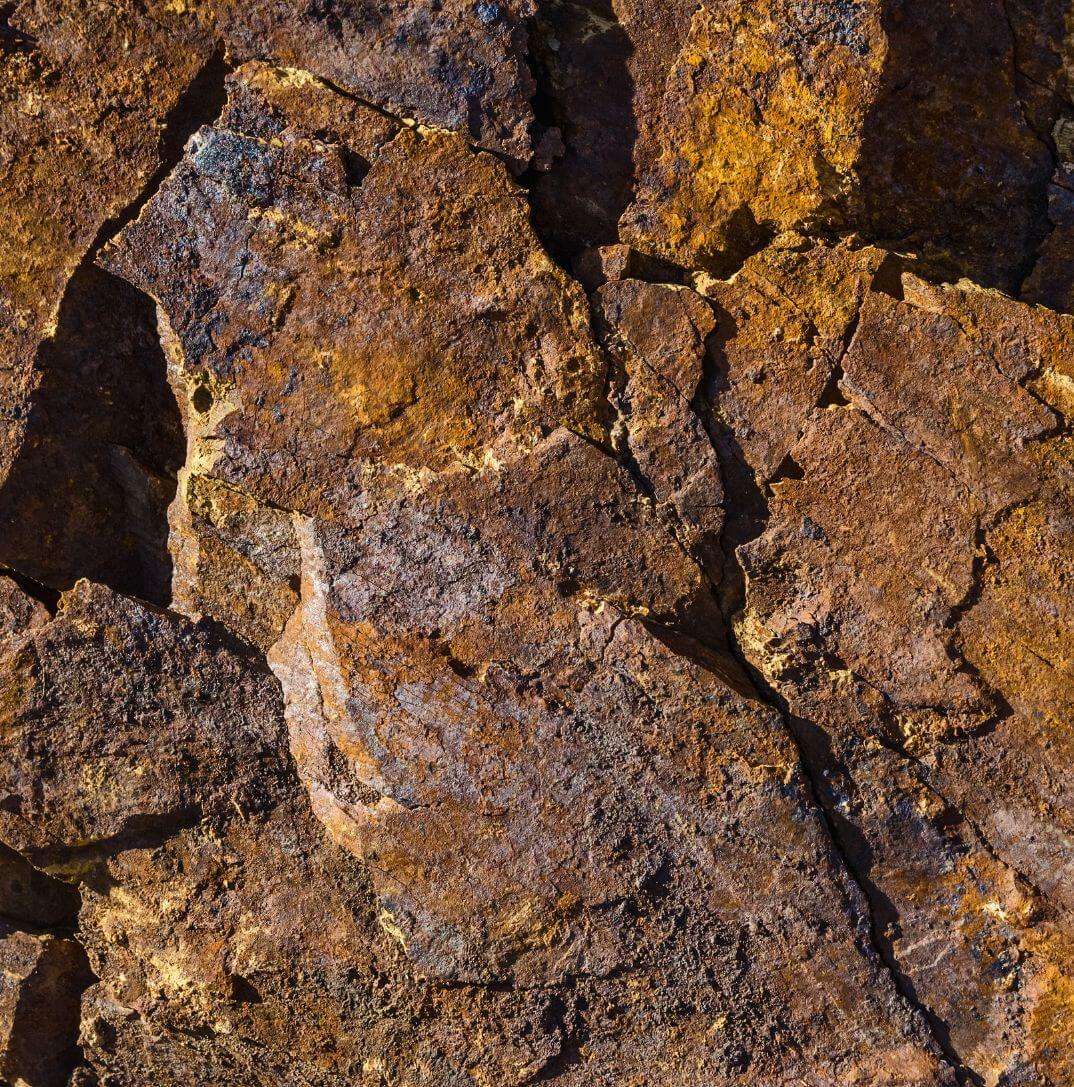 A Classic Iron at a Great Value
Fast Shipping

Delivery within 4-7 days and free shipping over $35.

Easy Returns

Not happy? You can return the product anytime within 30 days.
Feosol Original FAQs
What is the type of iron in Feosol Original?

The type of iron in Feosol Original iron tablets is a form of iron called ferrous sulfate. Ferrous sulfate is a non-heme iron which means it is not sourced from an animal or protein. Ferrous sulfate is a traditional form of iron that has been recommended by doctors for decades, making it the most widely used source of iron.

Feosol has been a leader in iron supplements for more than 70 years, and Feosol Original has been a leading choice among iron supplements for its ease-of-use and value.
How much elemental iron does Feosol Original contain?

Each tablet of Feosol® Original with ferrous sulfate contains 65 mg of elemental iron.

Elemental iron is simply the amount of iron available for absorption by your body. Not all irons are 100% absorbable. For example, ferrous sulfate is an iron salt, and it is 20% elemental iron. That means only 20% of the iron present is available for absorption. Though that may not seem like very much, rest assured each Feosol tablet delivers 360% of the recommended daily value for iron!

Too much math? Don't worry. Just follow the dosage instructions on the package unless your doctor gives you other instructions.
What are the most common side effects of taking ferrous sulfate iron?

Feosol Original contains a form of iron called ferrous sulfate which may produce side effects such as constipation, diarrhea, stomach cramps or upset stomach. One more iron side effect is dark or black stool. Do not be alarmed if taking iron causes your stools to turn black; this is a typical side effect due to unabsorbed iron in the intestines.

If you are experiencing any of these effects and they persist or worsen, contact your doctor or pharmacist. In some cases, people may experience local throat pain and heartburn due to possible contact irritation from the iron.

In addition to Feosol Original with ferrous sulfate, Feosol offers a gentler iron option: Feosol Complete, a dual-iron formula that maximizes iron absorption while minimizing side effects.
I have trouble swallowing pills. Can I crush Feosol Original iron tablets for easier swallowing?

Yes, if you have problems swallowing pills and vitamins, you may crush Feosol tablets for easy swallowing. There is no functional coating on the tablets, therefore it does not enhance or impede the absorption of the iron tablet when you crush it.
Is the iron in Feosol Original a heme iron or non-heme iron?

The iron in Feosol Original is ferrous sulfate, a non-heme iron. There are two different forms of dietary iron: heme iron and non-heme iron.

Heme is a natural form of iron derived from animal sources, like the kind of iron you would find in steak, poultry or pork. Non-heme iron can be an iron salt or plant-derived, like the iron in spinach.
Customer Reviews
11/02/2022
Danielle L.

United States
Quality I can trust
Love the value when it comes to how much you get for the price, plus I know I can trust Feosol since it's been around forever.
Convenient
I like this formulation because it doesn't have the drug interactions and dietary restrictions of ferrous sulfate but I don't feel like it works as well.
Easy to swallow
Very easy to take
Provides a nutritional lift without side effects.
Address anemia
Feosol Complete
Regular price
Sale price
$14.99
Unit price
per
Sale
Sold out
View full details